This year blacksmithing will be the main feature of the show and we could use your help. We are inviting all of you to come and demonstrate your forging skills to the public.
For those of you who come to demonstrate, there will be a raffle for a Damascus knife and sheath. I donated a bar of pattern welded steel, Jim Poling forged and ground a blade, Phil Ylitalo is adding a handle and Roger Cook is making a sheath. For every four hours that you demonstrate forging, you get another chance to win the knife.
Here is a photo of the blade, I'll post more photos as there is more progress.......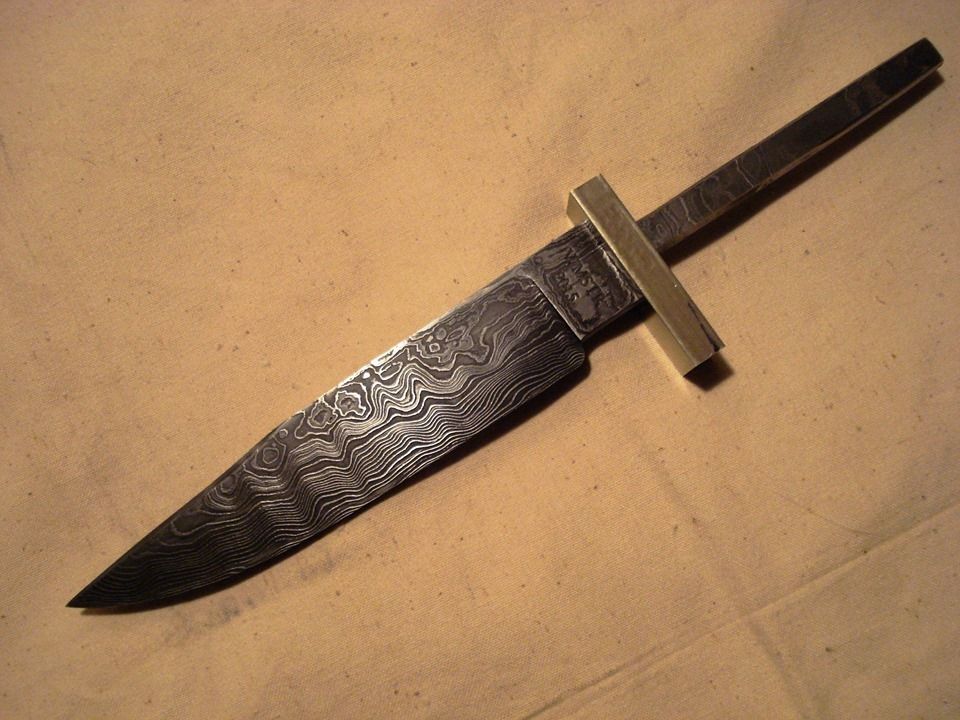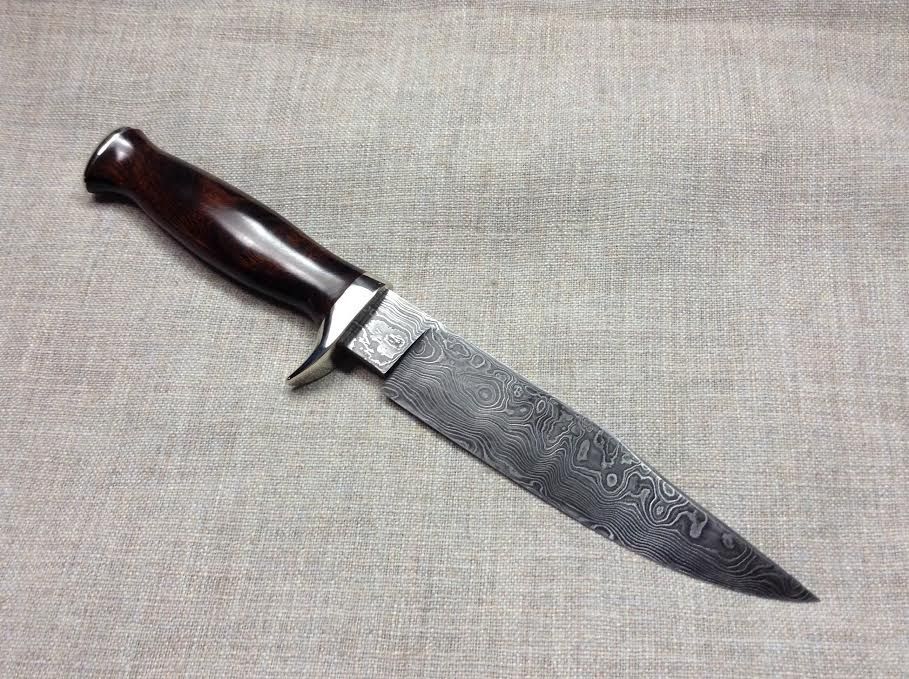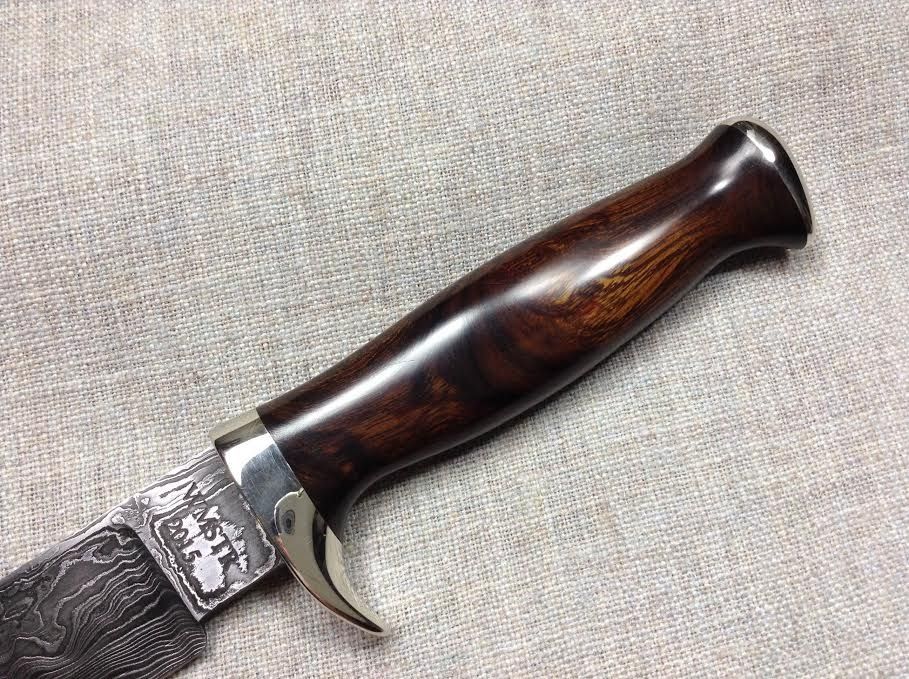 All smiths interested in joining us for the Western Minnesota Steam Threshers Reunion of 2015, Blacksmithing Feature, are welcome to come and show off their skills. A $20 special event membership, for visiting smiths, acts as your daily pass for the four days. There are particulars that you should be aware of concerning our show. Private sales or their solicitation is not allowed. All proceeds from items sold by the smiths go to WMSTR. Coal and steel will be provided for your use. Non-period fuels or equipment, would need to be approved of before the show. Metals other than steel, may be used in demonstrations but you would have to bring your own supply. Exhibitors are not required to sell the products of their work, but may simply exhibit their skills. There is no guarantee of reimbursement for materials not supplied by WMSTR.
Please bring your own equipment if possible. The show will have forges and anvils for communal use but their numbers are limited. The grounds are patrolled by the Clay County Sheriffs but a locking tool chest would be a good idea. There are four primary areas to be populated by smiths; Turn-of-the-Century horse area, Grahn smithy, Machine Shop and Foundry, and the Expo Building. The Rushfeldt Pioneer Village will be well stocked with smiths.
Attendance of a safety meeting for smiths is required. Leather shoes and cotton clothing are recommended for your own protection. Safety glasses and hearing protection are also suggested. Safety of the public and your fellow smiths should be your first consideration.
I'll be happy to answer any questions.
Keith Johnson,
keith@greatriverforge.com